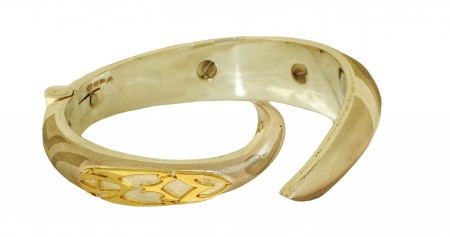 Memorial Jewellery
This very special Bracelet is the result of a commission from a gentleman whose son committed suicide. He had a tattoo done to remember his son, but wanted a piece of jewellery he could wear every day, that could contain his son's ashes so he would always be with him.
So I did a drawing with the design based on his tattoo, which had great Maori design features including a bird and surfboard shape, with the letters WYWH (which stand for "Wish You Were Here" by Pink Floyd).
So I incorporated these in the design of the bracelet and envisioned it being hollow inside to contain the ashes. Please watch this 10 minute documentary and see what goes into the making of this special piece, handmade and cast from hand carved wax in sterling silver, 18ct yellow gold and palladium.
We would love to work with you to create something to remember your lost loved ones.
Contact us about making something special to mark the passing of someone your care about.